IoTeX's ioPay Wallet Now Supports the $XNET Token
As the DePIN crypto wallet of choice, ioPay is happy to announce the support of $XNET token.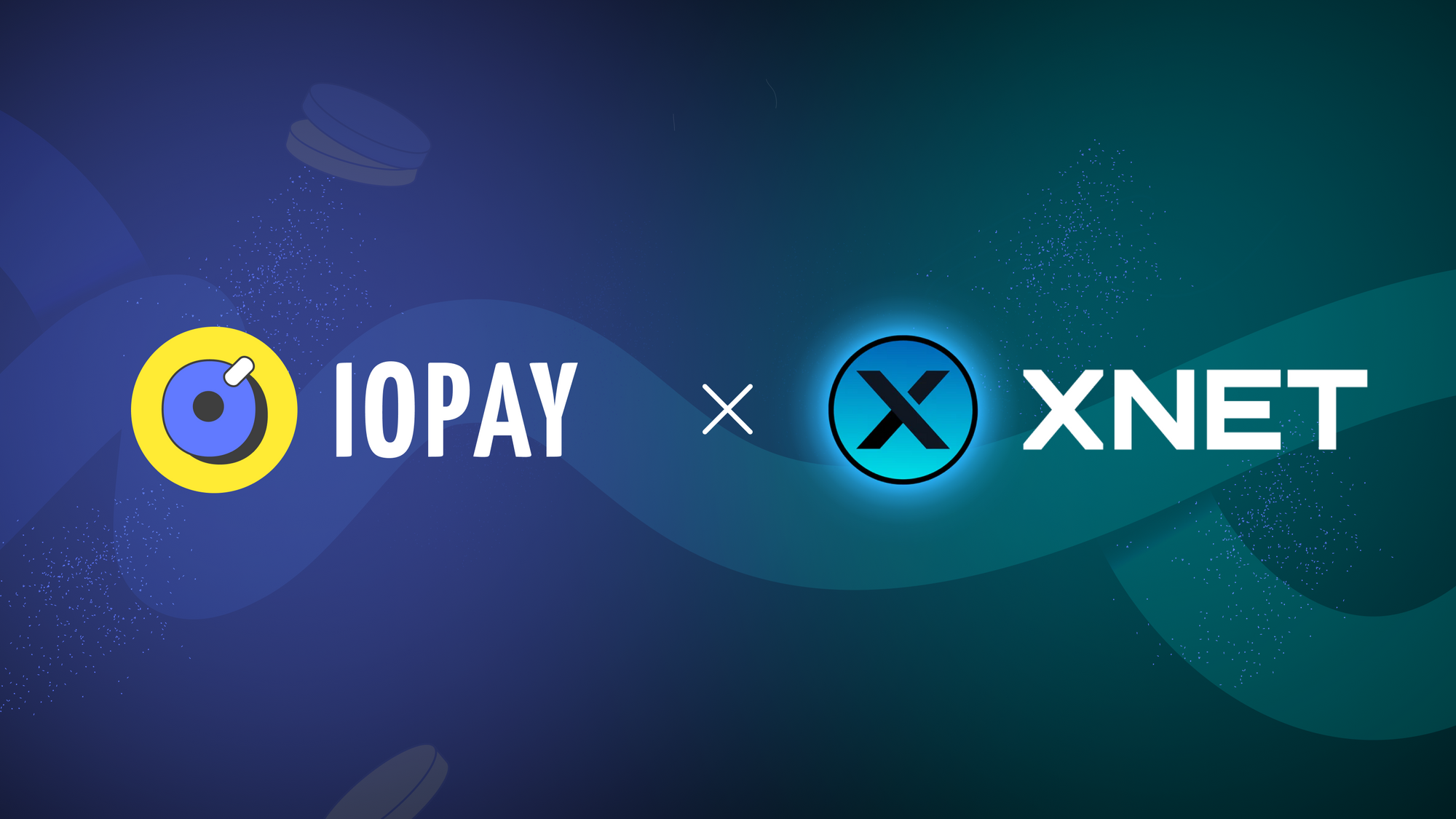 $XNET Token Support Announcement!
ioPay is happy to announce the support of XNET's $XNET token in its quest to serve as the DePIN (decentralized physical infrastructure network) wallet of choice. XNET is one of the most innovative DePIN projects building in the wireless space and a proud partner of IoTeX and ioPay. Continue reading below for more information on what XNET is working on and how to add the $XNET token to your ioPay wallet.
What is XNET?
XNET is a next-generation mobile carrier, enhanced by the power of blockchain technology. Utilizing the CBRS spectrum, XNET is focused on establishing a reliable, industry-grade neutral host network. The utilization of the $XNET token is central to this vision, serving as an incentive for network expansion into key urban markets.
Through roaming agreements, MNOs, MVNOs, and MSOs gain access to the XNET network, addressing their capacity and coverage issues. The superior service and enhanced coverage offered by XNET ensure that these operators are willing to pay a premium to access the network.
40% of all network revenue is allocated to purchase and burn $XNET tokens from open markets. This action is aimed at creating a deflationary effect in the data market, enhancing the value of the $XNET token and ensuring the long-term viability and competitiveness of the XNET network in the mobile carrier landscape.

How to add $XNET to your ioPay wallet?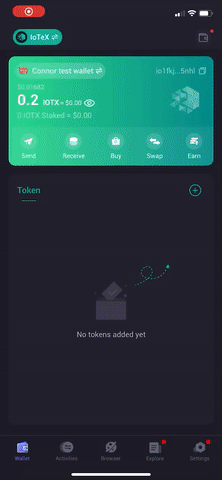 Step 1) Log into your ioPay wallet and change the network from IoTeX to Polygon in the top left of the screen.
Step 2) Press the + button to the right of "Token" to see the list of supported tokens you can add
Step 3) If you don't see it immediately in the pre-populated list of tokens, search "XNET"
Step 4) Click the small + button on the far right of the "XNET" token row. Once the + changes to a checkmark, press the back arrow in the top left of the screen. You will now see $XNET appear in your ioPay wallet!
What is ioPay?
ioPay is a multi-chain crypto wallet developed by IoTeX for the DePIN sector. It supports Ethereum, IoTeX, BSC, Polygon, Arbitrum, Base, and Fantom.
The primary goal of ioPay is to provide users with a comprehensive and user-friendly crypto experience. ioPay is focused on eventually supporting all DePIN assets including NFTs, tokens, and cryptocurrencies. ioPay was built by the IoTeX team, leveraging their expertise in blockchain technology to design the secure and feature-rich wallet you see today. The integration of support for various chains in ioPay enables users to manage their diverse cryptocurrencies, tokens and DePIN assets in one unified and efficient platform.
If you would like to have your token supported on ioPay, feel free to contact us at [email protected]. Follow the ioPay Twitter as we roll out even more features and functionality. For our all-in-one ioPay v2 User Guide, click here. For any support issues contact [email protected].
If you are interested in DePIN, you can learn more about the latest developments in the sector and compare projects by visiting DePINscan. DePINscan is a public good powered by W3bstream and IoTeX. It's designed to function as an "explorer in a box" for early-stage DePIN projects and empower intelligent investors with important statistics such as the number and location of devices in a network.