ioPay now supports GEODNET Token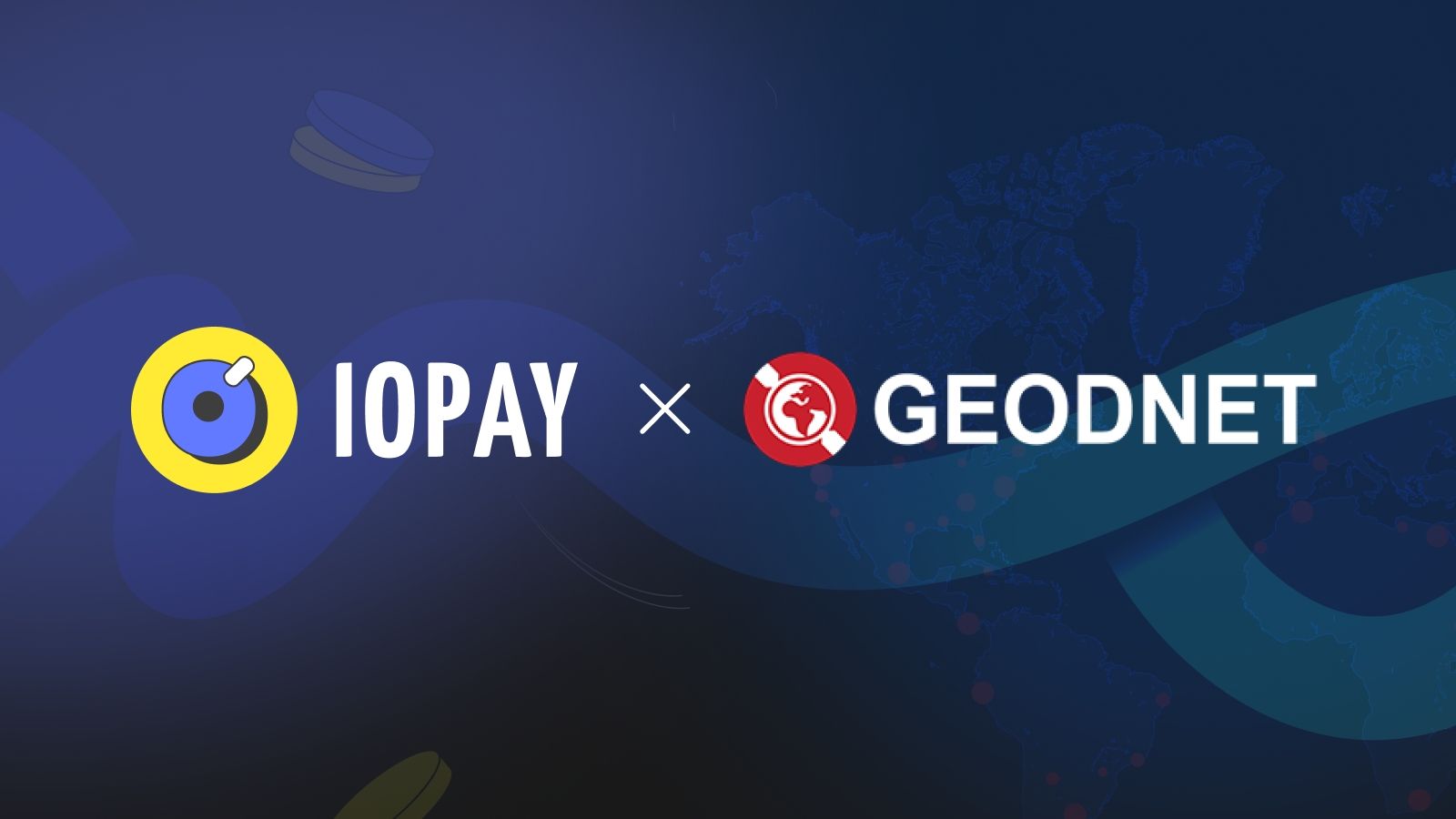 $GEOD Token Support Announcement!
ioPay is continuing to cement itself as the DePIN (Decentralized Physical Infrastructure Network) wallet of choice, and is happy to announce the support of $GEOD token. GEODNET is a major player in DePIN and a proud partner partner of IoTeX and ioPay. See below for more information about what GEODNET is and how to add the token to your ioPay wallet.
What is GEODNET?
The mission of GEODNET is to collect rich, up-to-the-moment geospatial information from both the Earth's surface and its atmosphere. This is made possible through innovative rooftop Space Weather stations. By employing blockchain technology, GEODNET ensures the establishment of a robust and resilient network. This network, in turn, delivers secure and trustworthy geospatial data products. These products find application in crucial sectors of the economy such as Agriculture, Transportation, and Finance. Furthermore, they cater to emerging areas like Autonomy, AR/VR, and the Metaverse.
One of the most remarkable features of GEODNET is its accessibility. Anyone can participate in the process of mining GEOD tokens without the need for high-power CPU or GPU-intensive equipment. This affordability and ease of participation open up opportunities for a wide range of individuals to get involved.
Space weather arises from the ongoing and inherent transformations in our Sun. As the Sun emits energy, it propels a solar wind towards Earth, which brings with it a magnetic field. This magnetic field engages directly with the Earth's atmosphere. Despite the abstract nature of solar and space weather, their effects are tangible and diverse, encompassing both advantageous and adverse outcomes. Current space weather information enables us to oversee air quality, anticipate sea level fluctuations, forecast earthquakes, and fuel a multitude of IT services ranging from precise nanosecond timing to accurate millimeter-level position tracking.
The GEODNET stations extract satellite navigation observations to create a dataset. Once registered within the network, a capable mining node undergoes identification and evaluation by the system. Rewards are proportionally given to these miners, based on the quality of their data and the uniqueness of the location. These rewards are measured in $GEOD tokens. Each node possesses a blockchain address, thereby becoming a distinct global identifier for each data source node.

How to add $GEOD on ioPay?
Step 1) Log into your ioPay wallet and change the network from IoTeX over to Polygon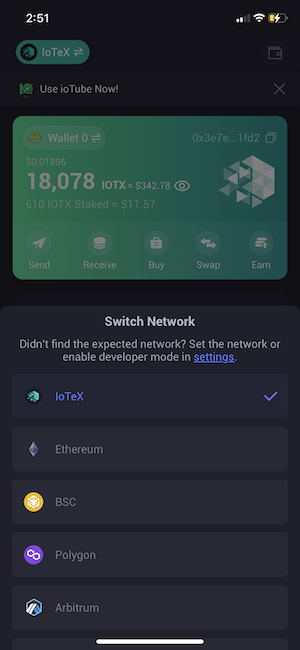 Step 2) Select the + button on the right of "Token" to see the list of supported tokens you can add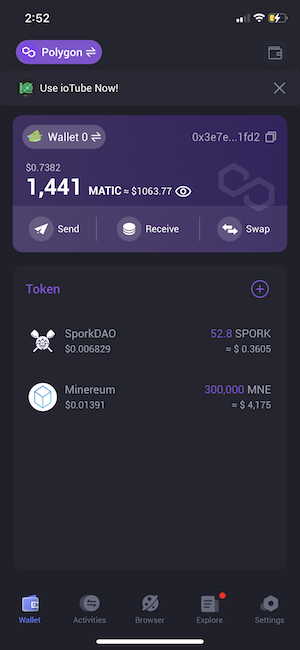 Step 3) Add GEOD by selecting it from the list of ERC20 tokens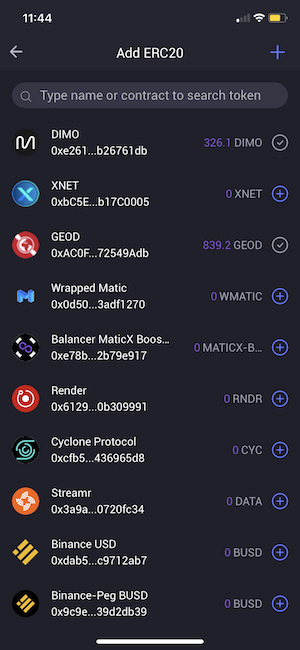 Step 4) You will now see GEOD appear in your ioPay wallet!
What is ioPay?
ioPay, the DePIN crypto wallet of choice, is a multi-chain crypto wallet designed for the DePIN sector.
If you are interested in DePIN you can learn more about the latest developments in the sector and compare projects by visiting DePINscan. DePINscan powered by W3bstream and IoTeX is designed to empower intelligent investors in the DePIN sector.
The primary goal of ioPay is to provide users with a comprehensive and user-friendly crypto experience. As the DePIN wallet of choice ioPay is focused on eventually supporting all DePIN assets including NFTs, tokens, and cryptocurrencies as well as providing investor friendly DePIN dashboard, analytics, and device management. ioPay was built by the IoTeX team leveraging expertise in blockchain technology to design the secure and feature-rich wallet you see today. The integration of support for various chains in ioPay enables users to manage your diverse cryptocurrencies, tokens and DePIN assets in one unified and efficient platform, catering to your unique needs as part of the crypto and DePIN community.
If you would like to have your token supported on ioPay, feel free to contact us at [email protected]. Follow the ioPay Twitter as we roll out even more features and functionality. For our all-in-one ioPay v2 User Guide, click here. For any support issues contact [email protected].