ioPay v2.6 - Recovery phrases, Activity hub, NFTs and more

Introducing the latest version of ioPay: Version 2.6. We are excited to announce the upcoming release of the latest version of ioPay, version 2.6. As the preferred choice for crypto and DePIN enthusiasts, ioPay continues to elevate your DeFi experience with a range of new and enhanced features. Here's what's in store:
Recovery Phrases: Security is of utmost importance when dealing with cryptocurrencies. With the new ioPay version, you can now generate and securely store recovery phrases. Recovery phrases, also known as mnemonic phrases or seed phrases, are a crucial aspect of cryptocurrency wallets, particularly those that use Hierarchical Deterministic (HD) wallet technology. They serve as a backup and recovery method to ensure that users can regain access to their funds and assets in case of device loss, damage, or any other unforeseen circumstances.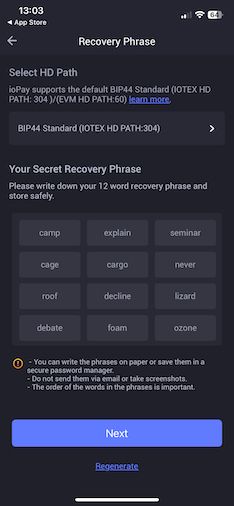 2. Activity Hub for ioPay Events: Stay informed and engaged within the ioPay ecosystem. The activity hub provides you with real-time updates on ioPay events, allowing you to keep track of exciting developments and opportunities.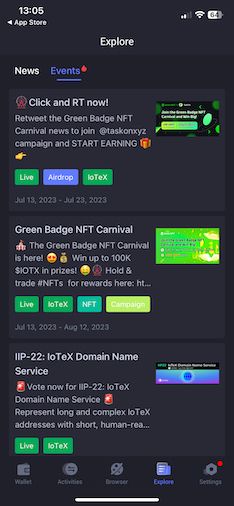 3. Improved NFT Content Display: For the NFT enthusiasts, ioPay has enhanced the NFT content display, offering a more immersive and visually pleasing experience while managing your unique NFT collections.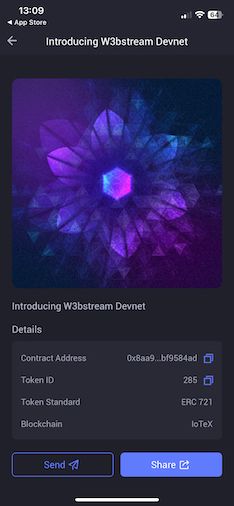 4. Enhanced Token Detail Pages: Managing your tokens efficiently is crucial in the crypto world. With ioPay's improved token detail pages, you gain access to more in-depth information about your assets.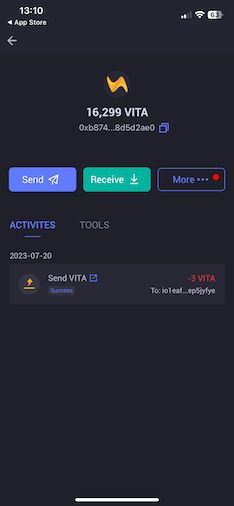 With ioPay, we are committed to delivering a seamless and user-friendly DeFi experience. The new version showcases our dedication to security and innovation, solidifying ioPay's position as the DePIN wallet of choice.
If you are interested in DePIN you can learn more about the latest developments in the sector and compare projects by visiting DePINscan. DePINscan powered by W3bstream and IoTeX is designed to empower intelligent investors in the DePIN (Decentralized Physical Infrastructure Networks) sector.
Upgrade to the latest ioPay version now and unlock a world of possibilities in the decentralized crypto realm. Discover why ioPay is more than just a wallet and why it remains your top pick for a reliable crypto wallet companion.